Otto Kilcher's Claim To Fame: Bio, Marriage, Age, Net Worth, Height and more!
What everyone ought to know about Otto Kilcher: Wife, Age, Net Worth, Height and more!
Who is Otto Kilcher?

Otto Kilcher lives with his extended family, and is the focus of the Discovery Channel's reality TV show Alaska: The Last Frontier, sharing his adventures in the last great wilderness.
Since 2011, Otto and his family have been on our screens, allowing us to share their lives. This has allowed Otto to make a good income, considering that he was already earning well enough with his job as a mechanic.
In spite of his success with his mechanic duties and television pursuits, his personal and married life haven't been without their ups and downs. Although his latest marriage is happy and successful, he had two previous failed marriages before that. Still, what made the reality TV show so popular was how Otto and his family's life was presented. People could see the kind of simple life that Otto had together with his extended family, having to be a jack-of-all-trades, adept in fixing things in order to survive in the tough Alaskan environment.
Otto Kilcher – a short biography
How old is Otto Kilcher?
Born on April 19, 1952 in Homer, Alaska, he is 69-years old. Otto has spent his life in Alaska, and his and family's experiences provide much of the topic in the reality tv show Alaska: The Last Frontier.
What is the nationality of Otto Kilcher?
Although it is said that the Kilcher family is of Swiss descent, Otto Kilcher was born in Alaska and is proud of being an Alaskan, as he has indicated in his show many times.
How much is Otto Kilcher's net worth?
From sweating his brow as a mechanic and a reality TV star, it is estimated that he has a net worth of $6 million.
His homestead speaks for itself as it covers an expanse of 600-acres of land that was handed down from his ancestors. The sheer worth of his homestead alone, valued at $16 million makes Otto a rich guy.
How tall is Otto Kilcher and how much does he weigh?
Otto Kilcher stands around 5 feet 6 inches, and he weighs around 135 pounds.
How many kids does Otto Kilcher have?
Otto has four children and a stepson. Two of them he had with his second wife Sharon, while the others he had with Charlotte.
Otto Kilcher with his wife and two sons, Nikos and August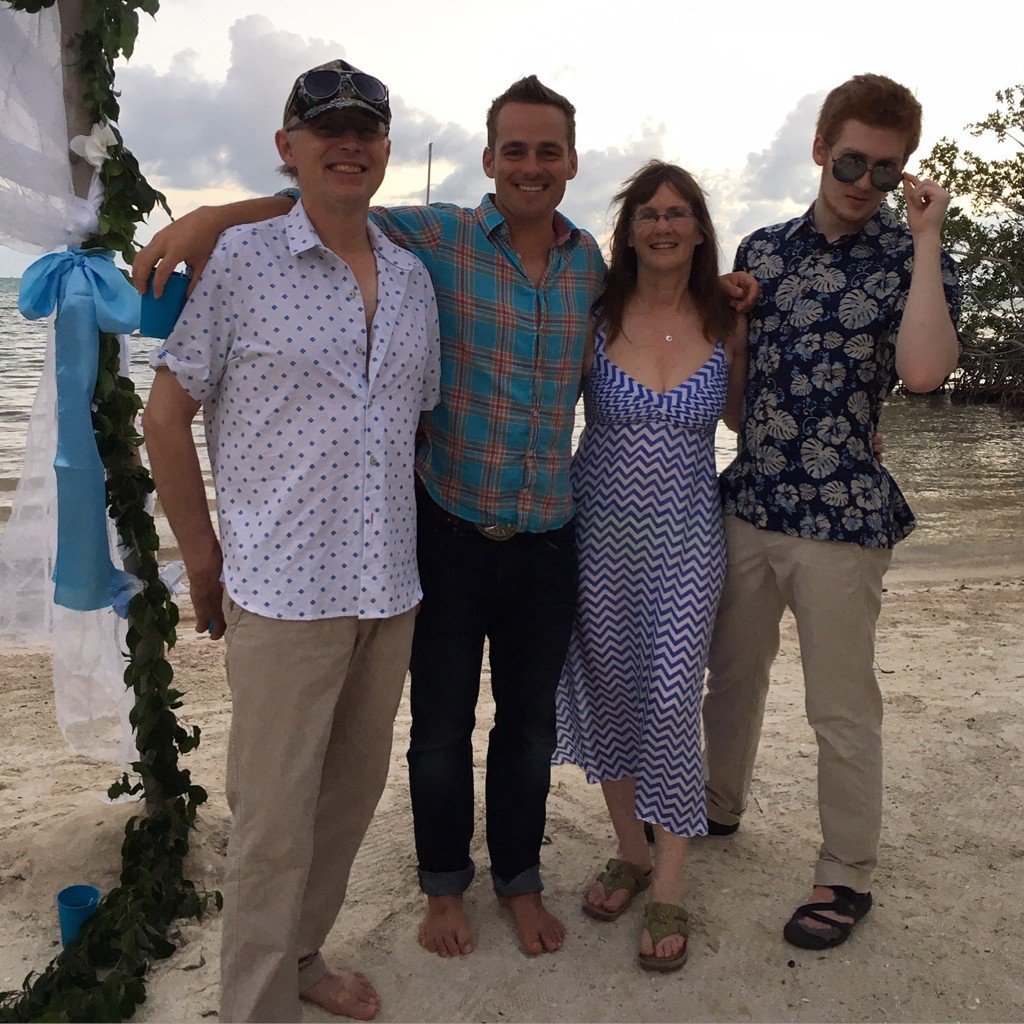 Is Otto Kilcher married or single?
Otto has had two past marriages before tying the knot again with his third wife. His first marriage was with Olga Van Zegaser. It was not the best of marriages. His second marriage was with Sharon McKemie. Although the marriage did last for some time, it was his third marriage with Charlotte Irene Adamson that proved to be the best.
Proud Grandad, Otto Kilcher with his grandchildren
View this post on Instagram
Otto Kilcher Photo Gallery
Latest Tweets From Otto Kilcher
Want to meet Otto Kilcher?
You could actually meet or talk to Otto Kilcher – click here to leave us a message, and we'll do our best to find you some form of personal contact, or additional details and facts you didn't know about Otto Kilcher!