Betsy Woodruff – Anchorwoman and Beast Reporter
Get your questions about Betsy Woodruff answered: her career as a Political Reporter, her marriage to her long-term boyfriend, plus just how much is she worth?!
How Betsy Woodruff became a political reporter📰
Betsy Woodruff, she was born on October 31, 1989, and is now 33 years old. This makes her a feisty Scorpio, a useful trait to possess in the cut-throat world of TV politics! She is a Political Reporter for an American news website called The Daily Beast, and was born in Purcellville, Virginia to Scott and Jane Woodruff.
Betsy started showing great interest in journalism at an early age. With passion and drive, she worked her way up to Hillsdale College, majoring in English, graduating in 2012.
She spent her first two years of college working at the National Review Institute before landing the role as a political writer for the Washington Examiner. She also worked for other broadcasting firms as a reporter, including the Toledo Free Express and National Review. In 2015, she finally joined The Daily Beast, where she covers a wide range of topics from pop culture to politics, earning her the title of being one of the most well-known names in the political field.
Betsy Woodruff on Real Time with Bill Maher
Betsy Woodruff's best photos📸
Who are Betsy Woodruff's parents?👶
Scott Woodruff and Jane Tharp Woodruff have always been supportive of Betsy and are considered to be her biggest fans. Betsy always gives credit to her parents for her impressive work ethic. Her mother, Jane, is a Marketing graduate from the University of Missouri. She worked for a while as a bookstore assistant at the Patrick Henry College Bookstore. Currently, she is a housewife.
Betsy has two siblings – Chris Woodruff, who works as the Executive Director of Life Raft International, and Jane Woodruff, who is employed at Dunlap Bennett & Ludwig.
Betsy Woodruff pictured with her parents, Scott and Jane
How much is Betsy Woodruff currently worth?🤑
With a career she's worked hard at, Betsy has a net worth of an estimated $1 million, thanks to her annual earning that supposedly ranges from $69K to $75K.
Is Betsy Woodruff single or married?👫
The Daily Beast reporter got engaged to her longtime Australian boyfriend, Jonathan Swan in March 2018, when Betsy shared some intimate photos of their engagement on Facebook saying: "I'm going to get married to this guy." They got married in September 2019.
A year later, the couple had a gorgeous baby girl – Ester Jane Swan!
A big hello to everyone from our brand new baby, Esther Jane Swan pic.twitter.com/7Lsny5tjhl

— Betsy Woodruff Swan (@woodruffbets) September 9, 2020
When did Betsy Woodruff get married?💒
Betsy and Jonathan got married in September 2019! We wish them the best of luck 💝😍😘
Betsy Woodruff with her husband on their wedding day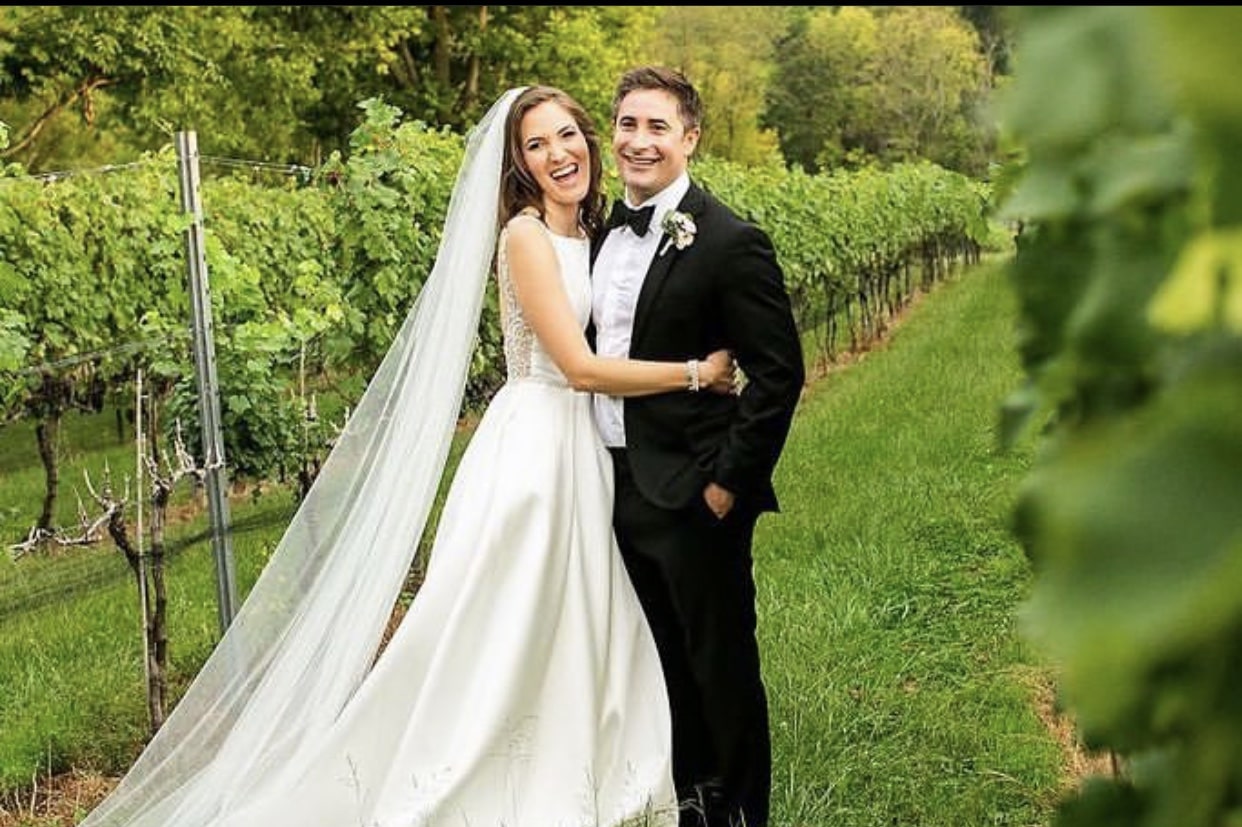 What is Betsy Woodruff's age?
She was born on October 31, 1989, and is now 33 years old. This makes her a feisty Scorpio, a useful trait to possess in the cut-throat world of TV politics!
How tall is Betsy Woodruff and what does she weigh?
Betsy stands tall at 5'5" (1.68m) and she weighs about 125 lbs or 57 kg.
See the latest Tweets from Betsy Woodruff📲
Reach out to Betsy Woodruff with Very Celeb☎️
Did you know we can search our archives to find every other celebrity or person that's in some way related to Betsy Woodruff, or even potentially find out how to contact her? Just click here and let us know what you're looking for!